Unlock the power of financial mobility with Sterling Bank's USSD Code. This service transforms your mobile device into a compact banking hall, with secure access to a range of financial services anytime, anywhere.
The Advantages of Sterling Bank USSD Code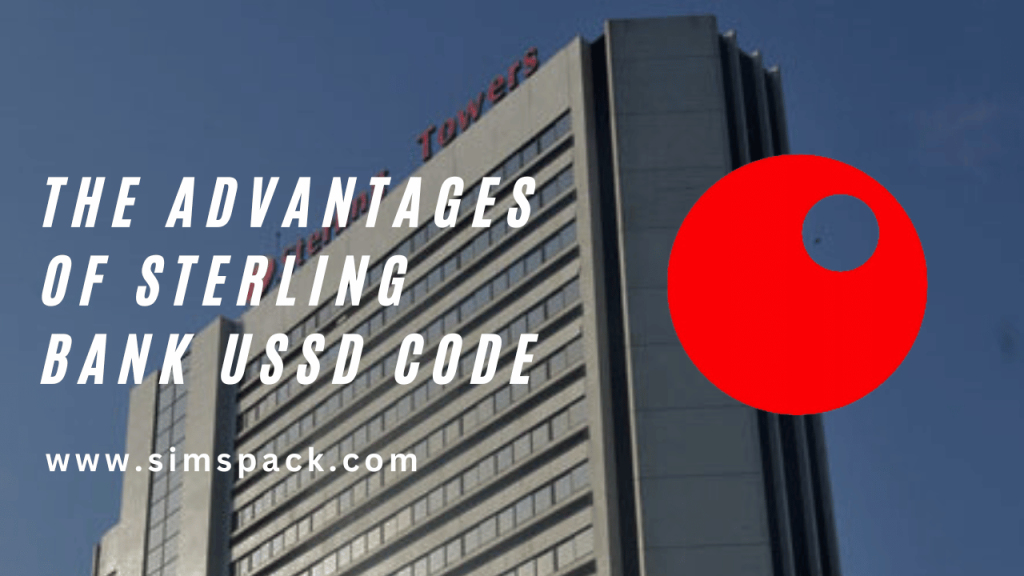 Experience the immense convenience of Sterling Bank's USSD service. Its easy-to-use menu provides prompt access to diverse services such as fund transfers, airtime recharges, and balance inquiries.
The power of Sterling Bank's USSD service lies in its simplicity and accessibility. There's no need for internet access, making it perfect for areas with poor network coverage. What's more, it's compatible with any type of mobile phone, regardless of the model or operating system.
How to Activate Sterling Bank Mobile Banking with USSD Code
It's effortless to get started. To activate Sterling Bank mobile banking with the USSD code, simply dial *822# and follow the prompts. This step-by-step guide will walk you through the process.
Dial *822# from the mobile number linked to your Sterling Bank account.
Follow the on-screen prompts.
Create a transaction PIN for secure transactions.
This activation process is a one-time procedure. Once completed, you can enjoy the vast range of services provided by Sterling Bank's mobile banking platform.
Sterling Bank USSD Code for Fund Transfers
With Sterling Bank's transfer code, transferring funds is just a few taps away. Dial 822Amount*AccountNumber#, and you're good to go. It's that easy!
What is the USSD Code for Checking Sterling Bank Account Balance?
Keeping track of your finances is crucial. Sterling Bank's code for balance inquiry lets you check your account balance in a flash. Dial 8226#, and your balance will be displayed on your screen.
Airtime Top-Up and Bill Payments
Ever been in a situation where you urgently needed to recharge your airtime or pay a bill? Sterling Bank has got you covered. To recharge your mobile line, dial 822Amount#. For third-party top-ups, dial 822Amount*MobileNumber#. Paying bills is also easy and swift with Sterling Bank's USSD code for bill payments.
List of Services Available Through Sterling Bank USSD Platform
The scope of Sterling Bank's USSD platform goes beyond transfers and recharges. It serves as a comprehensive platform that provides access to numerous services, including:
Funds transfer.
Airtime & Data purchase.
Bills payment (Electricity, cable TV, etc.).
Balance enquiry.
Account statement request.
BVN linking.
PIN reset.
How Secure are Transactions Made Using Sterling Bank USSD Service?
You may wonder, "Is Sterling Bank USSD service secure?" Rest assured, security is Sterling Bank's utmost priority. With a personalized transaction PIN and encryption technology, your transactions are safe and protected.
How to Reset PIN for Sterling Bank USSD Transactions
If you've forgotten your PIN or wish to change it, resetting your Sterling Bank USSD transaction PIN is simple. Dial *822#, select the 'PIN Reset' option, and follow the prompts. It's easy, quick, and secure.
The Sterling Bank USSD Code and the Changing Landscape of Banking
In this digital age where technology and innovation rule the roost, banking has evolved, giving rise to the extraordinary convenience of mobile banking through the Sterling Bank USSD code. This cutting-edge feature gives users a plethora of financial control right at their fingertips.
Unlocking More Services with Sterling Bank's USSD Code
The robust offering of Sterling Bank's USSD platform goes beyond basic banking transactions. Let's delve into some more remarkable features this service provides, reiterating Sterling Bank's commitment to comprehensive and convenient banking.
Mini Statement of Account
Need a quick rundown of your recent transactions? By dialing 8227#, Sterling Bank customers can swiftly receive a mini statement of account. It's like having a personal banker that's available round the clock!
Card Management
Sterling Bank's USSD platform also extends to card management. This feature allows customers to hot-list their cards, request new ones, and activate their cards all by dialing *822#. This not only saves customers a trip to the bank, but also ensures immediate response in case of emergencies like card loss or theft.
Salary Advance
What happens when you run into a financial crunch and payday seems far away? Sterling Bank's USSD code offers a lifeline with its salary advance feature. Dial 8228# to request a salary advance. With this feature, help is always within reach.
Understanding Charges and Fees with Sterling Bank USSD Code
Just like any banking service, using the Sterling Bank USSD code comes with certain charges. However, these charges are minimal and are clearly communicated to customers. Charges apply for fund transfers, bill payments and airtime purchases. Always remember that the convenience and efficiency offered by this service are well worth the small fees attached.
Sterling Bank USSD Code Not Working? Here's What to Do
If you ever encounter a situation where the Sterling Bank USSD code is not working, do not panic. There could be various reasons for this, such as network issues or downtime from the bank. The best course of action is to contact Sterling Bank's customer service for swift resolution.
Empowering Customers with Sterling Bank USSD Code
With Sterling Bank's USSD code, the bank offers not just a service, but an experience—an empowering tool that democratizes access to financial services, pushing the boundaries of what a bank can offer its customers.
The introduction of the Sterling Bank USSD code represents a leap into a future where banking is seamless, fast, and user-friendly. It truly is a remarkable innovation, underlining Sterling Bank's commitment to its customers' needs and convenience.
FAQs About Sterling Bank USSD Code
1. How do I register for Sterling Bank USSD banking on my phone?
To register for Sterling Bank USSD banking, dial 8221*NUBAN# and follow the prompts. Please note that registration must be done from your registered mobile number.
2. What are the differences between Sterling Bank mobile app and USSD banking?
While both platforms offer similar services like transfers, bill payments, and airtime purchases, the Sterling Bank mobile app requires internet access and a smartphone. On the other hand, USSD banking can be accessed from any type of phone and does not require internet connectivity.
3. How to pay bills using Sterling Bank USSD code?
To pay bills using Sterling Bank USSD code, simply dial 8222amountcustomer ID# for electricity bills, or 8224amountSmartCard Number# for cable TV bills.
4. What are the transaction limits for Sterling Bank USSD banking?
The daily transaction limit is set at N100,000, which includes transfers, airtime recharge, and bill payments.
5. Can I use Sterling Bank USSD code abroad?
Yes, you can use Sterling Bank's USSD code from anywhere around the globe. It's your bank in your pocket.
6. How to link my BVN to Sterling Bank USSD service?
To link your BVN, dial 8223*BVN#. The service is available 24/7, ensuring seamless banking operations.
Embrace the future of banking today with Sterling Bank's USSD code. It's banking at its most convenient—swift, secure, and on-the-go. Feel the sense of financial freedom that comes with banking tailored to your lifestyle. It's all in your hands.
Also Read: How to Check MY MTN Number? [Check with Different Workable Ways] 2023
Conclusion
In conclusion, the Sterling Bank USSD code is an avenue to unparallel convenience and empowerment, making banking easier than ever before. It's time to step into the future of banking with Sterling Bank.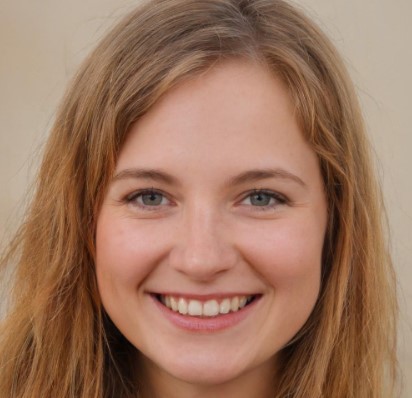 Meghan Wiltshire, the captivating blogger and wordsmith extraordinaire. With her pen as her wand, she weaves enchanting tales and imparts wisdom through her engaging writing. Join her on a literary journey that will leave you spellbound and craving for more.