Does the query "how to check my MTN number?" sound familiar? Have you found yourself in a situation where you need to provide your MTN phone number urgently but can't recall it? Or perhaps, you just got a new MTN line and you're having a hard time memorizing your number. You're not alone. Millions of MTN subscribers face this dilemma every day. And that's why I've crafted this comprehensive guide just for you!
As a telecoms expert with a deep interest in user experiences and knowledge-sharing, I understand how stressful it can be not to remember your phone number. With an extensive background in the industry, I'm here to share my expertise and guide you through the quick and straightforward process of checking your MTN number. Let's dive right in!
MTN Number Check Code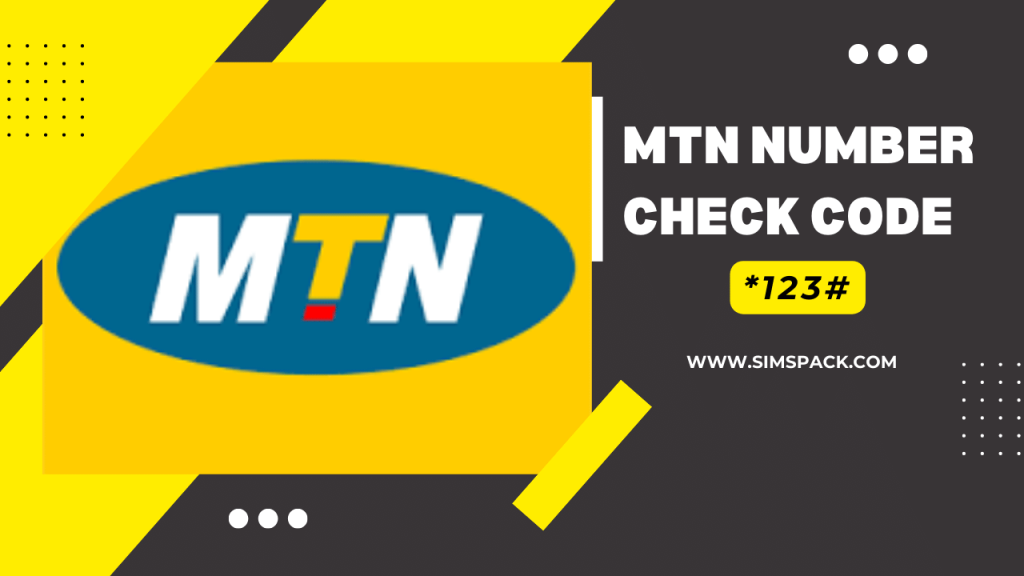 MTN, being a leader in the telecommunications industry, has provided a seamless way for subscribers to check their phone numbers. So, how do you do it? Here is the magic MTN number check code:
Dial *123# from your MTN line.
Navigate through the prompt by selecting "1" (My Tools) and press send.
Choose "1" (My Number) in the next prompt and send.
Within seconds, your MTN phone number will be displayed on your screen. It's that simple!
MTN SIM Number Check
Alternatively, if you're looking to find your SIM card number, which is different from your phone number, you can also do this effortlessly. Simply turn off your phone, remove the SIM card, and you'll find your SIM card number printed on its body.
Check MTN Number Without Airtime
Worried you might need airtime to check your MTN phone number? Worry no more. The MTN number verification process is free! You don't need any airtime on your phone to check your MTN number. It's a complimentary service provided by MTN to ensure you enjoy an exciting user experience.
Checking MTN Number Online
Checking your MTN number online is another flexible way that MTN allows you to verify your phone number. Simply log on to the MTN online self-service portal, enter your details, and you'll be able to see your phone number. It's super convenient and can be done anywhere, anytime!
MTN Number Check on Smartphone
If you're a smartphone user, MTN has made the process even simpler for you. Go to the 'settings' menu on your smartphone, navigate to 'about phone' or 'phone information.' Here, you should find your MTN phone number. However, this process might slightly vary depending on your smartphone's model or the operating system (OS) you're using.
Check Your MTN Number via Customer Service
Lastly, the traditional method of checking your MTN phone number through customer service is always an option. Dial the MTN customer service code 180, follow the voice prompt, and choose to speak with a customer service representative. They will verify your details and provide you with your phone number.
Now you have not one but multiple ways to find your MTN phone number. Isn't that exciting?
MTN Number Check App
In the digital era, there's an app for almost everything, including checking your MTN number. MTN offers an easy-to-use app known as "MyMTN App" for a smoother and more convenient user experience. You can download it from Google Play Store or Apple App Store, depending on your device's operating system.
The MyMTN app allows you to manage your account, including checking your MTN phone number, from the convenience of your smartphone. Here's a quick guide on how to use it:
Download and install the MyMTN app.
Register with your MTN number.
On the app's dashboard, your MTN phone number will be clearly displayed at the top.
This makes checking your number as simple as opening an app!
MTN Number Registration Status
Ensuring that your MTN line is properly registered is vital. A correctly registered SIM card not only keeps you within the law, but it also prevents your line from being blocked or disconnected. But how can you check your MTN number registration status?
Simply dial *789# from your MTN line, and your registration status will be displayed on your phone screen. You can also text "REG" to 789 for the same information. Remember, SIM registration is mandatory to ensure your line remains active and to avoid any potential inconveniences.
MTN Number Detection App
Some mobile apps also help you detect and manage your phone number. They usually work across all networks and not just MTN. An example of this is the SIM Card Info app available on the Google Play Store. It can display your phone number, although its effectiveness might depend on your device and the settings enabled by the network carrier.
MTN Number Inquiry Customer Service
You can also inquire about your MTN phone number by contacting MTN customer service directly. You can reach them through several means:
Phone call: Simply dial 180 from your MTN line.
Email: Send an email to [email protected].
Live chat: Use the live chat feature on the MTN website.
Social media: Reach out via their official handles on Twitter, Facebook, and Instagram.
MTN customer service representatives are always ready to assist with any issues or inquiries you might have, including helping you find your MTN phone number.
MTN Number Validation Steps
It's also essential to validate your MTN number. This is a process of confirming the ownership of the number and ensuring it's registered under the correct details. You can validate your number by visiting an MTN service center or any accredited MTN registration point with a valid means of identification.
MTN Number Search Directory
Just like we have phone directories, MTN also maintains a number directory. However, due to privacy and security reasons, this directory isn't public. It's primarily used by MTN customer service representatives to assist subscribers.
From checking your MTN number using a USSD code to using the MyMTN app, contacting customer service, and many more methods, finding your MTN number has been made as hassle-free as possible. With these guidelines, you can be confident that you'll always have access to your MTN number whenever you need it.
Also Read: Tesla App Not Connecting to Car? Discuss all Common Issues & Their Solutions (2023)
Frequently Asked Questions About How to Check MY MTN Number
1. How Can I Check My MTN Phone Number?
You can check your MTN phone number by dialing the USSD code *123#, selecting 'My Tools,' and then 'My Number.' Your phone number will be displayed on your screen.
2. Can I Check My MTN Number Online?
Yes, you can. Log on to the MTN self-service portal and enter your details. Your phone number will be displayed in your account information.
3. Is it Possible to Check My MTN Number Without Airtime?
Yes, you can check your MTN number without airtime. MTN provides this service free of charge.
4. Can I Find My MTN Number on My Smartphone?
Yes, navigate to the 'settings' menu on your smartphone, then to 'about phone' or 'phone information.' Your MTN number should be listed there.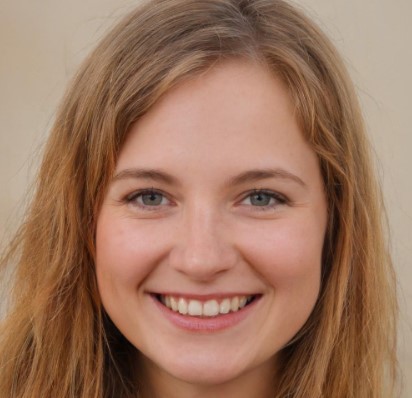 Meghan Wiltshire, the captivating blogger and wordsmith extraordinaire. With her pen as her wand, she weaves enchanting tales and imparts wisdom through her engaging writing. Join her on a literary journey that will leave you spellbound and craving for more.