In the quick-paced digital age, cell phones have become an essential component of our everyday existence. Due to the widespread use of smartphones, there is an inherent demand for repair services, which has led to a growth in the number of cell phone repair businesses. These companies struggle to properly manage their operations as the demand for quick and effective repairs keeps rising. Software designed specifically for mobile phone repair companies, known as Point of Sale (POS), offers a solution to this problem.
This blog post examines the characteristics and advantages that make cell phone store POS software revolutionary in the field of mobile phone repair.
The Situation with Cell Phone Repairs
The unsung heroes of the IT industry are cell phone repair companies; they save our cherished gadgets from the clutches of broken displays, broken buttons, and other hardware and software problems. The increasing dependence on cell phones has led to a rise in the need for prompt and dependable repair services. This demand necessitates effective business management in order to guarantee prompt repairs, precise inventory management, and smooth client relations.
The Increase in the Usage of POS Software
The danger of human mistakes, manual procedures, and handwritten bills are common features of traditional cell phone repair shop management techniques. In order to improve efficiency, proprietors of cell phone repair shops are increasingly relying on technology as they become aware of the shortcomings of these traditional methods. Due to this change, the use of point-of-sale software created especially to cater to the particular requirements of the cell phone repair sector has increased significantly.
Features of POS Software for Cell Phone Repair Shops
Model Tracking Combined with Inventory Management
Strong inventory management tools are one of the best things about POS software for mobile phone repair businesses. These systems make it possible to trace cell phone models precisely, guaranteeing that every device and all of its individual parts are found. Maintaining a varied inventory of replacement parts and making sure the appropriate parts are utilized for every repair work need this level of precision.
Tracking Repairs and Managing Jobs
Repair firms can track the progress of each repair in real-time thanks to POS software, which also makes work administration and repair monitoring more efficient. These technologies give customers visibility into the repair process from the time they drop off their gadget until it is finished. Transparency and client satisfaction are promoted by repair business owners' and technicians' easy management of work orders, tracking of repair timeframes, and customer updates.
CRM with an Integrated Customer Database
In the cell phone repair industry, where success depends on providing individualized care and fostering client loyalty, client Relationship Management (CRM) is critical. Integrated customer databases that hold data on previous repairs, client preferences, and contact information are part of POS software. This makes it possible for repair shops to target their marketing, give individualized service, and create enduring bonds with their customers.
Fast and Precise Billing
Cell phone repair businesses can produce precise and timely bills thanks to point-of-sale (POS) software, which automates the invoicing process. Frequently, these systems come with templates that may be altered to match the repair shop's identity. Transparency in billing is ensured by the ability to itemize labor and part costs, and some sophisticated systems even provide digital invoicing for a contemporary and practical client experience.
Multiple Payment Choices
Multiple payment alternatives are supported by POS software for cell phone repair shops in order to accommodate a wide range of customer preferences. Regardless of the mode of payment a consumer chooses—cash, credit cards, or digital wallets—these systems offer flexibility and guarantee a simple and convenient transaction.
Business Reports and Insights
A business report is crucial for any business. Through sophisticated reporting features, point-of-sale (POS) software provides significant business insights beyond daily operations. Data on popular repair services, sales trends, and inventory turnover rates are available to owners. This data-driven strategy gives owners of repair shops the ability to make wise choices.
Safety and Adherence
The protection of consumer data and financial transactions is given first priority by POS software for cell phone repair shops in an age where data security is crucial. By adhering to industry standards, repair shops can operate with assurance and confidence, protecting their reputation as well as their clients' private information.
Also Read: Sim Failure iPhone 13 [Easy Steps to Fix it]
Key Takeaways
The use of point-of-sale (POS) software has revolutionized the mobile phone repair industry. These technologies provide a complete answer to the particular problems faced by cell phone repair shops, from effective inventory management and repair tracking to improved client experiences and precise financial management. With the rapid advancement of technology, Through POS software, the union of technology and craftsmanship is poised to usher in a new era of efficacy, efficiency, and customer satisfaction for mobile phone repair companies.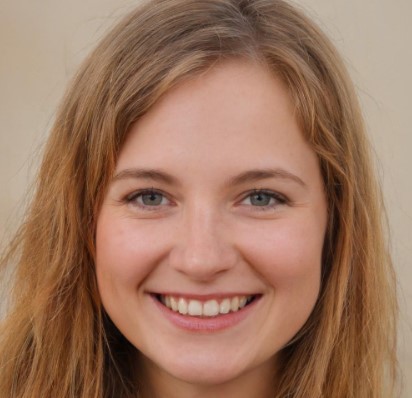 Meghan Wiltshire, the captivating blogger and wordsmith extraordinaire. With her pen as her wand, she weaves enchanting tales and imparts wisdom through her engaging writing. Join her on a literary journey that will leave you spellbound and craving for more.