Are you a wine connoisseur, a craft beer enthusiast, or a fine spirits aficionado? If you've ever dreamt of exploring Australia's most renowned vineyards, breweries, and distilleries, there's a high-tech solution that will turn your dream into a reality: the Vined app.
What is the Vined App?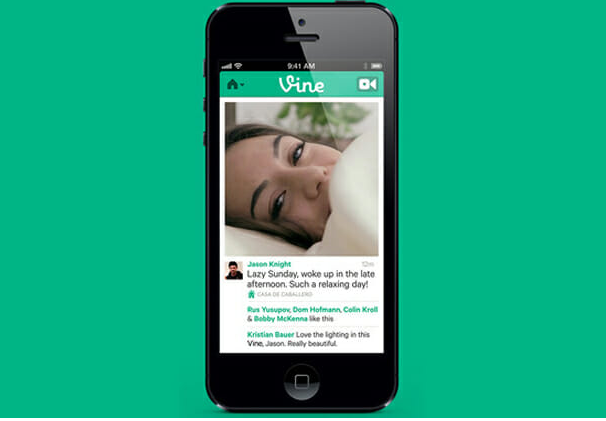 Vined is a comprehensive wine and spirits tourism app designed to help you discover, plan, and book unique tasting experiences in Australia. It caters to both beginners and experts alike, helping them to explore the rich tapestry of flavors in Australia's vast landscape of vineyards, craft breweries, and exquisite distilleries. With an intuitive interface and a wealth of options to explore, the Vined app sets the stage for unforgettable wine and spirits adventures.
How does the Vined App work?
Vined is an easily navigable app that provides a wide array of information about various wineries, breweries, and distilleries across Australia. Its smart search function allows you to filter and select based on your preferences, including the type of drink, location, and the specific experiences you desire. It's not just a tour guide—it's your personal planner for unforgettable wine trails and tastings.
Top Breweries to Visit Using Vined App
If you're a craft beer lover, the Vined app is a goldmine of information. The platform covers some of Australia's most beloved breweries, allowing you to explore and learn about their brewing processes, taste unique craft beers, and even meet the makers. From famous names like Stone & Wood and Little Creatures to niche microbreweries waiting to be discovered, the Vined app covers them all.
Best Winery Tours in Australia on Vined App
Australia's vineyards are the pride of the country, and the Vined app serves as your passport to these wine estates. Whether you're interested in touring the iconic Barossa Valley, Hunter Valley, or Margaret River wine regions, the Vined app can guide you to the finest vineyards and most captivating wine tasting experiences.
How to Book a Distillery Tour on Vined App?
Vined isn't only about wine and beer. It also offers a taste of Australia's burgeoning spirits scene. With a few clicks, you can plan and book distillery tours to sample world-class gins, whiskies, rums, and more. The booking process is simple and secure, and you'll find exclusive offers and deals available only on the Vined app.
Customizable Winery Tours with Vined App
One of the greatest features of the Vined app is the ability to customize your tours. You can create your personal wine and beer trail, selecting only the places that interest you most. You're in total control of your itinerary, making every journey truly unique and personal.
Vined App Reviews and Ratings
User reviews and ratings for the Vined app have been overwhelmingly positive. Users praise its user-friendly interface, the wide variety of options, and the reliable booking service. The app's high-quality content is noted for its accuracy and detail, contributing to an engaging and trustworthy user experience.
Vined App Availability
The Vined app is available for download on both Android and iOS devices, allowing more people to discover the joy of wine and spirits tourism. Its widespread availability ensures that no matter your device, you're only a few taps away from your next great tasting adventure.
Is Vined App Suitable for Solo Travelers?
Absolutely! The Vined app is not just for group outings; it's a handy tool for solo travelers as well. With Vined, you have the ability to navigate your own journey, learning about different beverages at your own pace. You can choose to join group tours or book private tastings depending on your preference.
Vined App vs. Other Wine Tour Apps
The Vined app stands out among its peers for a multitude of reasons. Firstly, the extensive coverage it provides for the Australian region is unmatched. The app features not only wineries, but also a broad range of breweries and distilleries, presenting a more diverse and comprehensive experience for users.
Secondly, the level of personalization that Vined offers is truly unparalleled. Users can design their own itineraries, tailoring the experience to their specific tastes and interests. This user-centric approach truly sets the Vined app apart from its competitors.
Lastly, the Vined app prides itself on the quality and depth of its content. With highly detailed profiles of the venues, informative guides, and expert recommendations, Vined users get a level of information that's second to none.
Family-Friendly Winery Tours Using Vined App
Vined is not just for adults, it's also a fantastic resource for families. Many wineries and breweries in Australia offer family-friendly tours, where kids can enjoy grape juice tastings, farm visits, and other fun activities while the adults indulge in wine and beer sampling. Using the Vined app, you can easily identify and book these family-friendly winery tours, turning your trip into an enjoyable outing for the whole family.
Tips for Using Vined App for the First Time
For first-time users, the Vined app is designed to be intuitive and user-friendly. However, here are a few tips to enhance your experience:
Use the search filters: The Vined app allows you to filter by location, type of drink, and type of experience. Make the most of these to find the tours that match your preferences.
Read the reviews: Each venue on the Vined app comes with reviews from other users. These can be a great source of information about the venue and the tours they offer.
Plan ahead: Some popular wineries and breweries can be booked out well in advance, especially during peak seasons. So plan your trip early and make your bookings through the Vined app.
Utilize the in-app support: If you have any questions or face any issues, don't hesitate to reach out to the Vined app's support team. They're there to help ensure your experience is smooth and enjoyable.
Craft Beverage Travel with Vined App
Besides wineries and breweries, the Vined app also covers Australia's thriving craft beverage scene. This includes boutique distilleries making artisanal gin, rum, whisky, and more. Through the Vined app, you can explore this exciting world, learning about the production process, sampling unique craft spirits, and even meeting the creators behind these amazing beverages.
FAQs
1. Are there any discounts or deals on Vined app tours?
Yes, Vined app offers exclusive discounts and deals on various tours. These offers are regularly updated to provide the best value for users.
2. Can I create my own beer and wine trail on Vined app?
Yes, Vined app allows users to customize their own beer and wine trail, offering a unique and personalized experience.
3. How to contact support for Vined app?
Vined app has a dedicated support team that can be reached via the app or by email. They are always ready to assist you with any queries or concerns.
4. Is Vined app available in other countries?
Currently, Vined app is focused on Australia's wine and spirits scene. However, they have plans to expand to other countries in the future.
5. What types of beverages are included in Vined app tours?
Vined app covers a wide range of beverages, including wine, craft beer, gin, whisky, rum, and more.
6. Are there any special features for premium users of the Vined app?
Yes, premium users of the Vined app enjoy additional features like priority booking, exclusive deals, and personalized recommendations.
7. How often is the information on the Vined app updated?
Vined ensures that the information provided on the app is current and accurate. The app's database is updated regularly to include new venues and experiences.
8. Can I book tours for large groups using the Vined app?
Yes, the Vined app allows booking for both small and large groups. You can specify the number of people during the booking process.
9. Can the Vined app be used offline?
While the Vined app requires internet connectivity for updates and booking, some features like viewing saved itineraries can be accessed offline.
Also Read: What is An Example of Using Quantum Computing for Sustainable Practices?
Conclusion
Whether you're planning a weekend getaway, a lengthy vacation, or just a day trip, the Vined app makes it easy to immerse yourself in Australia's vibrant wine, beer, and spirits scene. With a vast array of options, an easy-to-use interface, and a wealth of detailed information, Vined is truly your ultimate guide to exploring Australia's finest beverages. Embark on your tasting journey today, and discover the joy of Australian craft beverages with the Vined app.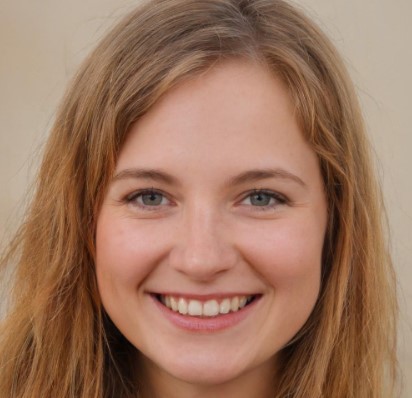 Meghan Wiltshire, the captivating blogger and wordsmith extraordinaire. With her pen as her wand, she weaves enchanting tales and imparts wisdom through her engaging writing. Join her on a literary journey that will leave you spellbound and craving for more.