Indoor plants bring an undeniable touch of nature's elegance into our homes, and among them, the majestic Cordyline stands tall. However, even the most experienced plant parents can encounter a wilting Cordyline that dampens the indoor oasis. Fear not! In this expert-backed guide, we unveil the secrets of how to revive a dying cordyline?
Understanding the Cordyline
The Cordyline, also known as the Ti plant or Hawaiian Good-Luck Plant, showcases vibrant foliage that adds a captivating burst of color to any space. Native to tropical regions, it thrives in bright indirect light and moderate humidity. Despite its resilience, various factors can lead to its decline.
Diagnosing the Issue: Signs of Distress
Before diving into revival strategies, it's crucial to identify why your Cordyline is struggling. Watch out for browning or wilting leaves, drooping stems, and discolored foliage. These signs often point to problems like overwatering, underwatering, poor soil drainage, insufficient light, or even pest infestations.
Rescuing Your Cordyline: Step-by-Step Guide
Assess the Situation: Begin by carefully examining your Cordyline. Take note of the specific symptoms, as this will help tailor your revival approach.
Check the Soil: Proper drainage is key to Cordyline health. Ensure the pot has drainage holes, and use a well-draining potting mix. If the soil feels overly compact or waterlogged, repotting might be necessary.
Watering Wisely: Strike a balance between underwatering and overwatering. Water your Cordyline when the top inch of soil is dry to the touch. Ensure excess water drains away to prevent root rot.
Light and Location: Cordylines adore bright, indirect light. If your plant is far from windows, consider moving it closer to a light source, but shield it from direct sunlight.
Pruning for Renewal: Trim away any dead or yellowing leaves. This not only improves the plant's appearance but also redirects energy toward new growth.
Pest Patrol: If pests are the issue, take swift action. Use natural remedies or insecticidal soap to protect your Cordyline from invaders.
Boosting Nutrition: Ailing Cordylines might benefit from a gentle feeding. Choose a balanced liquid fertilizer and dilute it to half the recommended strength.
Humidity Help: Cordylines thrive in moderately humid environments. If indoor humidity is low, mist the plant occasionally or place a tray of water nearby.
Patience and Observation: Reviving a plant takes time. Keep a close eye on your Cordyline's progress, adjusting your care routine as needed.
Dealing with Root Rot: The Silent Culprit
One of the most common reasons for ailing Cordylines is root rot, a fungal infection that attacks the plant's roots due to excess moisture. To combat this stealthy adversary, it's vital to address the issue promptly. Gently remove the Cordyline from its pot, trim away any mushy or discolored roots, and repot it in fresh, well-draining soil. Ensure the new pot has proper drainage, and adjust your watering routine to prevent future occurrences.
Nutrient Deficiencies: Nourishing Your Plant
Cordylines, like all living beings, require proper nourishment to thrive. If your plant's growth is stunted, and the leaves appear pale or discolored, it might be suffering from nutrient deficiencies. A well-balanced, liquid fertilizer can work wonders in rejuvenating its vitality. Choose a fertilizer formulated for indoor plants, and dilute it to half the recommended strength. Regular feedings every 4-6 weeks during the growing season can provide the necessary nutrients for robust growth.
Reviving Outdoor Cordylines: Post-Winter Care
Outdoor Cordylines, particularly those exposed to harsh winter conditions, might need a bit of extra care as spring arrives. Inspect your plant for any frost damage, which might manifest as browned or withered leaves. Prune away the damaged parts to encourage new growth. As temperatures rise, gradually reintroduce the plant to sunlight, starting with a few hours of indirect light and gradually increasing exposure. Provide adequate water as the soil begins to dry out, but be cautious not to overwater, as damp soil combined with cold conditions can lead to root rot.
Trimming Techniques for Growth Promotion
Pruning isn't just about aesthetics—it's a strategic move to stimulate new growth in a struggling Cordyline. Focus on trimming away dead or yellowing leaves, as well as any stems that appear weak or damaged. By doing so, you redirect the plant's energy toward healthier parts, encouraging new shoots to emerge. Use clean, sharp scissors or pruning shears, and make clean cuts just above a leaf node to promote regrowth.
DIY Pest Control: Safeguarding Your Cordyline
Pests can wreak havoc on a Cordyline, compromising its health and beauty. Common culprits include spider mites, mealybugs, and aphids. To maintain a pest-free plant, regularly inspect your Cordyline for any signs of infestation, such as tiny webs, sticky residue, or visible insects. If detected, act swiftly with natural remedies like neem oil, insecticidal soap, or a mixture of water and dish soap. Ensure thorough coverage, especially on the undersides of leaves where pests often hide.
Frequently Asked Questions
1. Why is my Cordyline plant dying?
Cordylines can suffer due to overwatering, underwatering, inadequate light, poor soil drainage, pests, or nutrient deficiencies.
2. How to save a dying Cordyline plant?
Identify the issue, adjust watering, provide proper light, prune damaged parts, combat pests, and consider repotting.
3. Cordyline plant leaves turning brown, what to do?
Browning leaves can indicate overwatering or underwatering. Adjust your watering routine and trim browned areas.
4. Signs of stress in Cordyline plants?
Wilting, drooping, yellowing, or browning leaves are signs of stress. Evaluate the plant's care conditions and adjust accordingly.
5. Can a severely damaged Cordyline plant recover?
With dedicated care, many severely damaged Cordylines can recover. However, there may be cases where revival is challenging.
Also Read: Which Technology is Making Quantum Computing Easier to Access and Adopt?
Conclusion: A Flourishing Legacy
As you embark on the journey to revive your Cordyline, remember that each action you take is a step toward restoring its splendor. Your commitment to understanding its needs, diagnosing its issues, and implementing the strategies shared by experts is a testament to your love for nature and your dedication to providing the best care. With patience, observation, and a touch of nurturing magic, your once-dying Cordyline will transform into a thriving symbol of resilience and beauty—an enduring legacy of your green-fingered journey. Embrace this fulfilling process and cherish the rewards of a flourishing, vibrant Cordyline that graces your home with its radiant presence.
As we reach the end of our discussion on "How to Revive a Dying Cordyline?," we believe that the information presented here has not only expanded your understanding but also paved the way for practical applications in your own life.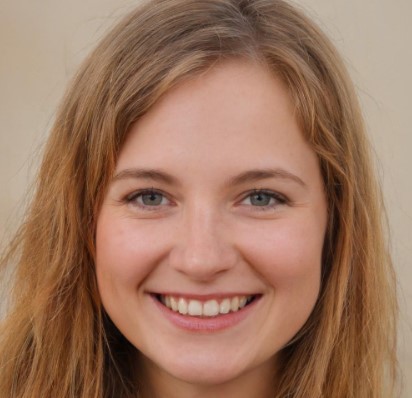 Meghan Wiltshire, the captivating blogger and wordsmith extraordinaire. With her pen as her wand, she weaves enchanting tales and imparts wisdom through her engaging writing. Join her on a literary journey that will leave you spellbound and craving for more.