If you're on the hunt for a new wrist companion and found yourself asking the question, "Are Fossil watches good?" then you've come to the right place. This piece will delve deep into the intricacies of the Fossil watch brand, offering insights into their quality, durability, reliability, performance, craftsmanship, and value.
Are Fossil watches good? – A Class Apart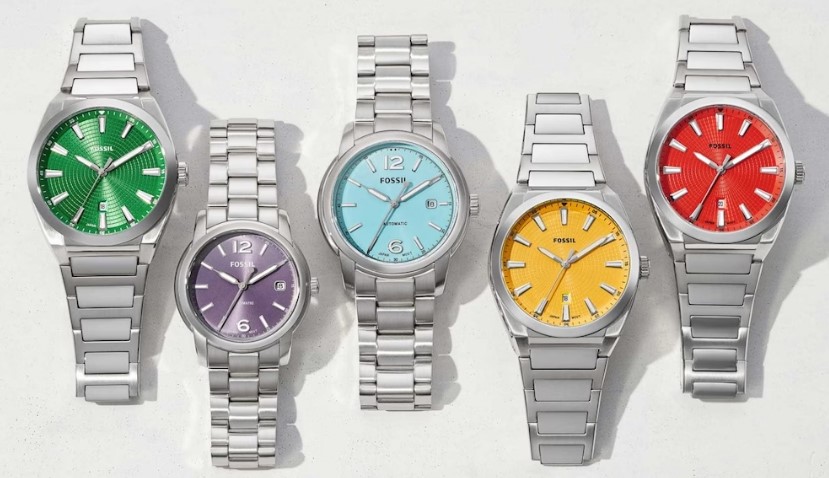 Fossil, a name synonymous with time-tested excellence, is a brand that takes immense pride in the quality of its products. When it comes to the construction of their watches, Fossil utilizes a combination of high-quality materials and modern technology to ensure an appealing finish and long-lasting durability.
Whether it's the meticulous selection of metals for the watch case or the precise engineering of the movement, every detail is carefully scrutinized. Fossil's commitment to quality is evident, allowing the brand to compete confidently with other well-established names in the industry.
Fossil Watch Durability – Standing the Test of Time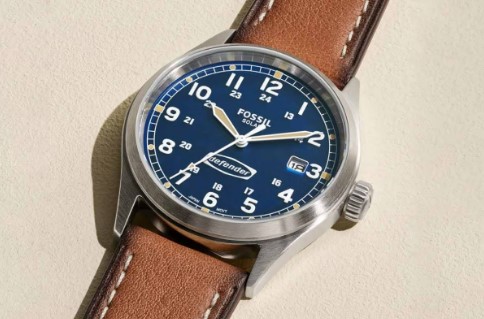 Durability is a fundamental factor when considering a watch, and Fossil does not disappoint. From resilient stainless steel to robust leather, Fossil uses durable materials in its products that can withstand the everyday wear and tear of life.
Additionally, most Fossil watches come with a water resistance capability, giving you peace of mind during rainy days or accidental splashes. With proper care and regular servicing, a Fossil watch can last for years, making it a reliable investment.
Fossil Watch Performance – Excellence in Every Tick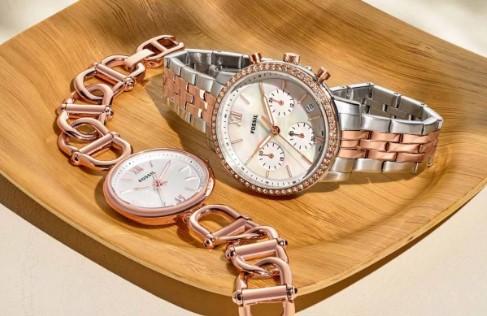 When you strap on a Fossil watch, you're not just wearing an accessory – you're carrying a testament to timekeeping precision. Fossil's attention to detail is not limited to aesthetics alone; the brand prioritizes performance too. Their watches boast a variety of reliable quartz and automatic movements, ensuring accuracy in timekeeping that you can count on.
Fossil Watch Craftsmanship – A Testament to Skill and Artistry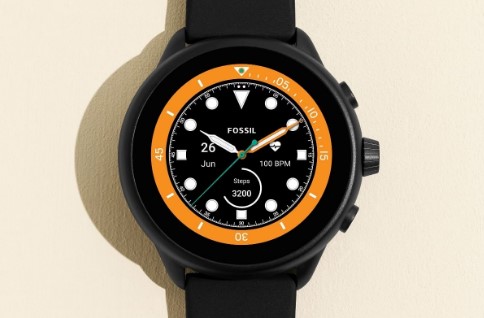 The craftsmanship that goes into every Fossil watch speaks volumes about the brand's dedication to its trade. Each piece is a product of careful design and thoughtful engineering, reflecting the brand's decades-long commitment to quality and aesthetics.
The fusion of traditional watchmaking techniques with innovative technology, like in their smartwatches, exhibits Fossil's ability to adapt and evolve in an ever-changing industry, all while maintaining its core values.
Fossil Watch Value – Luxury within Reach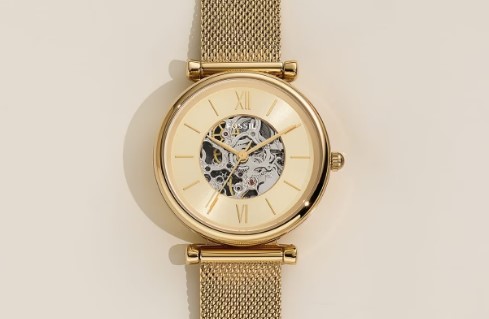 Fossil watches deliver an impressive blend of quality, durability, and style, all at a price that's accessible. They offer a wide range of designs to cater to diverse tastes, from classic analog watches to modern smartwatches.
Whether you're seeking a timeless piece to elevate your formal attire or a chic watch to accompany your casual ensemble, Fossil has got you covered. The affordability factor combined with Fossil's reputation for quality makes these watches a fantastic value proposition.
Fossil Watch Reviews – The Verdict of the Masses
Public opinion can provide valuable insight into the worthiness of a product, and Fossil watches consistently garner positive reviews from satisfied customers. These reviews speak volumes about the brand's credibility and the trust it has earned over the years.
Users often highlight the brand's ability to deliver high-quality, fashionable timepieces at accessible price points. Many also praise the durability and reliability of these watches, reinforcing Fossil's strong reputation in the watchmaking industry.
Fossil Watch – A Symbol of Trust and Satisfaction
Your search for a new wrist companion may very well end here. If you're in pursuit of a timepiece that offers great design, quality craftsmanship, and reliable performance without breaking the bank, then a Fossil watch might be the perfect fit for you.
The question "Are Fossil watches good?" can be answered with a resounding "Yes!" However, like any decision, choosing a watch is a deeply personal matter. It is always recommended to see, feel, and experience a watch personally before making a purchase decision.
So, go ahead, explore the world of Fossil watches, and let the brand's ethos of commitment to quality, design, and customer satisfaction guide your decision. We're confident that you'll find a Fossil watch that's just right for you.
Fossil Watch Features – Ingenious Functionality
Beyond the good looks and sturdy build, Fossil watches also come packed with a host of features designed to cater to the modern wearer's needs. From chronograph functionalities to automatic date updates, the brand offers a myriad of features to enhance user experience.
Fossil's Hybrid HR smartwatch, for instance, is a perfect example of the brand's dedication to functionality. This watch combines traditional analog elements with smart features like heart rate tracking, workout tracking, and notifications from your smartphone. It's this ingenious blend of classic aesthetics and innovative technology that sets Fossil watches apart.
Fossil Watch Price – Affordability Meets Quality
Price is a significant factor when choosing a watch, and Fossil strikes a commendable balance between affordability and quality. A key component of Fossil's mission is to make fashionable, high-quality timepieces accessible to the masses.
Their watches range from around $75 for more simple models to upwards of $200 for intricate designs and feature-packed smartwatches. Given the craftsmanship, materials used, and reliable performance, the price tag on Fossil watches is justified and appeals to a wide range of budgets.
Fossil Watch Brand Reputation – A Legacy of Excellence
Fossil's reputation precedes it. Since its inception in 1984, the brand has consistently delivered reliable and stylish timepieces. Their commitment to fusing traditional watchmaking practices with the evolving demands of modern consumers has solidified their standing in the watch industry.
Renowned for their stylish designs, meticulous craftsmanship, and thoughtful innovation, Fossil has earned the trust and loyalty of customers worldwide. The brand's ability to offer premium watches at affordable prices has played a significant role in establishing its positive reputation.
Fossil Watch Customer Satisfaction – Building Trust One Watch at a Time
Customer satisfaction is a cornerstone of Fossil's brand ethos. The company goes the extra mile to ensure their customers are pleased with their purchase. From a user-friendly website to efficient customer service, the brand has received widespread praise for its commitment to the customer experience.
Positive reviews consistently highlight Fossil's reliable customer service, the quality and durability of the watches, and the vast range of designs available. The brand's dedicated customer base and their shared experiences of satisfaction further attest to the quality and reliability of Fossil watches.
Fossil Watch Pros and Cons – A Balanced Perspective
Like any product, Fossil watches come with their pros and cons. However, the brand's strengths significantly outweigh any perceived drawbacks.
On the positive side, Fossil watches boast exceptional design variety, offering something for every taste and occasion. The brand's commitment to quality and durability is another plus, ensuring their watches can stand the test of time. The inclusion of smart features in many models adds to the brand's appeal, catering to a tech-savvy audience without compromising on style.
On the other hand, while Fossil watches are durable, they may not be the best fit for intense outdoor activities or extreme sports. Also, while they offer a range of automatic and mechanical watches, the majority of their collection uses quartz movements, which might be a deterrent for some horology enthusiasts.
The Final Tick – Are Fossil Watches Good?
To round up, the question "Are Fossil watches good?" finds its answer in the millions of satisfied customers around the globe. The brand's commitment to delivering high-quality, fashionable, and reliable timepieces at affordable prices is a testament to its excellence.
Fossil watches offer an excellent blend of design, functionality, and value, making them a worthy consideration for any watch lover. So whether you're a first-time buyer or a seasoned collector, a Fossil watch can be a valuable addition to your collection. The diversity of their offerings ensures that there's a Fossil watch out there that's just right for you.
As with any purchase, it's essential to consider your needs, preferences, and budget. Once you've made up your mind, a world of timeless elegance and reliable performance awaits you with Fossil watches. Happy shopping!
Also Read: What Describes the Relationship Between Edge Computing and Cloud Computing?
Conclusion About Are Fossil watches good?
In conclusion, Fossil watches are indeed good. They strike an excellent balance between style, quality, and affordability, making them an attractive choice for various customers. With a reputation built on years of reliable service and customer satisfaction, Fossil continues to position itself as a trustworthy brand in the watch industry.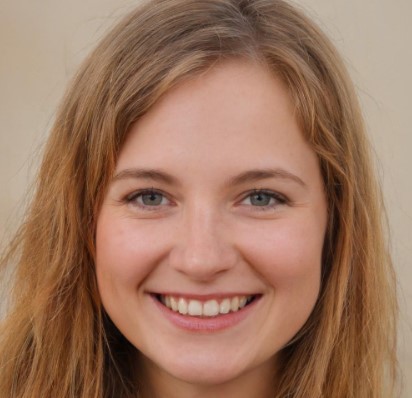 Meghan Wiltshire, the captivating blogger and wordsmith extraordinaire. With her pen as her wand, she weaves enchanting tales and imparts wisdom through her engaging writing. Join her on a literary journey that will leave you spellbound and craving for more.